Sherman Oaks Neighborhood Council Say Hello To Spring Tree Giveaway Event Recap
Posted on 04/27/2022
200 trees in 5 gallon pots were distributed to the 100 plus residents who showed up to adopt. The varieties of young trees included fruit bearing Pomegranates and Persimmons, while shade trees included African Sumac, Olive, Sweet Bay, Peppermint, Pink Trumpets, Crape Myrtle, Chinese Flame, Chinese Pistache and Bronze Loquat.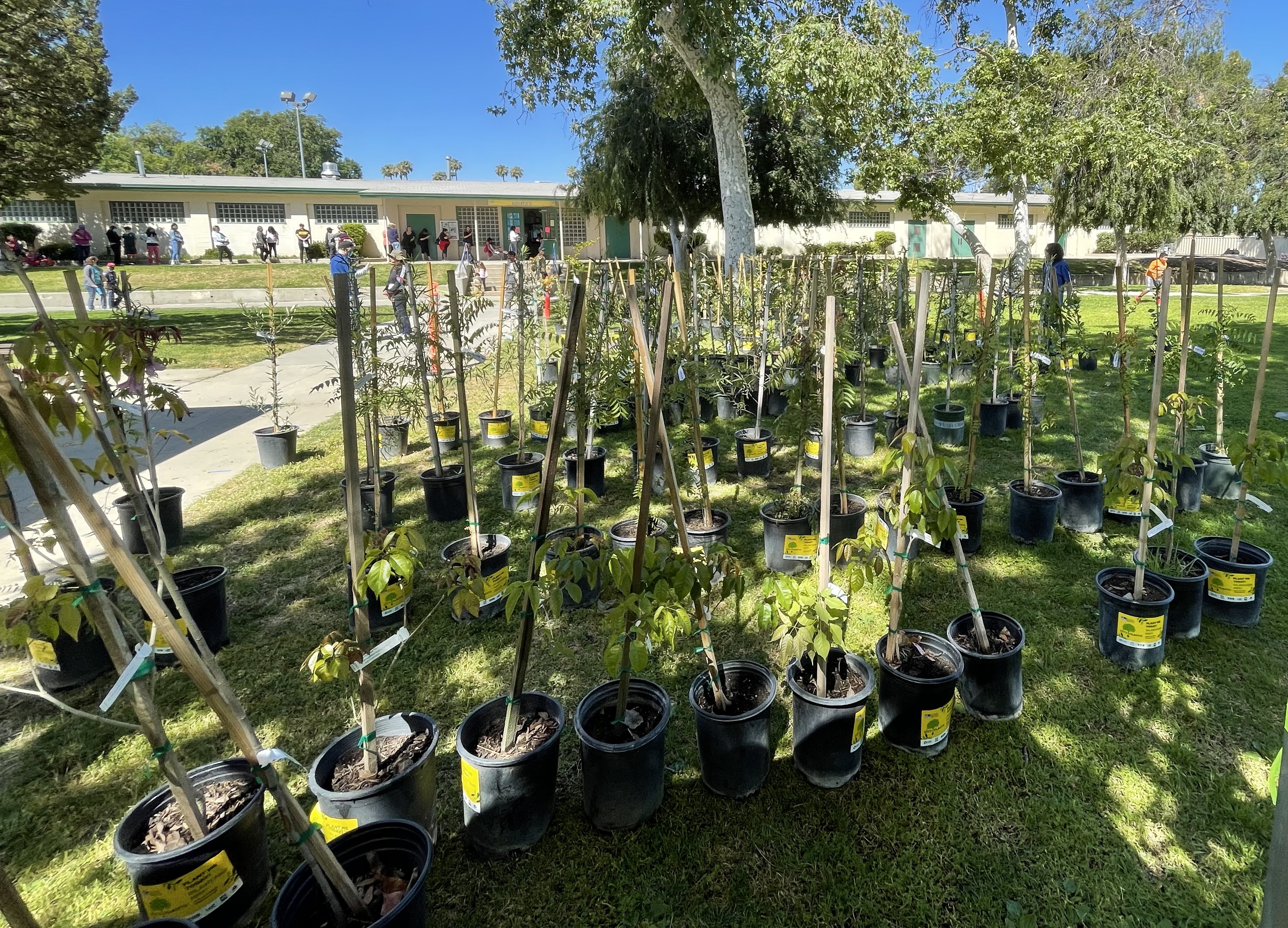 The SONC 'Say Hello To Spring Tree Giveaway' was an annual event conducted every year, traditionally in late March, but was put on hold during the Covid-19 pandemic. This year's giveaway event was the first held since 2019.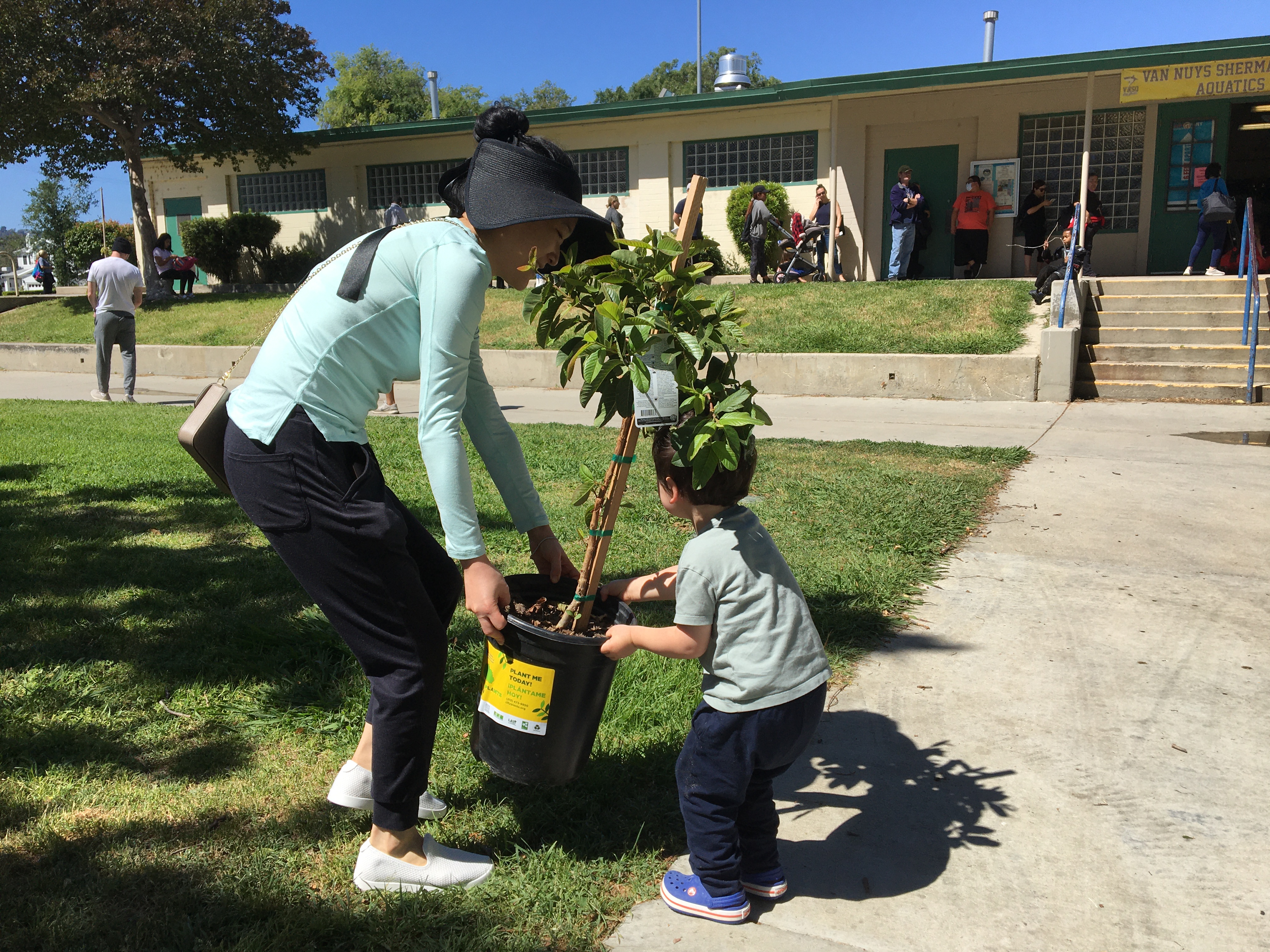 While all the trees from this year's Earth Day Giveaway event were distributed at the park on Saturday, residents can still obtain shade trees, delivered to their homes, directly from City Plants. Visit the City Plants website at https://www.cityplants.org for more information and to order on-line.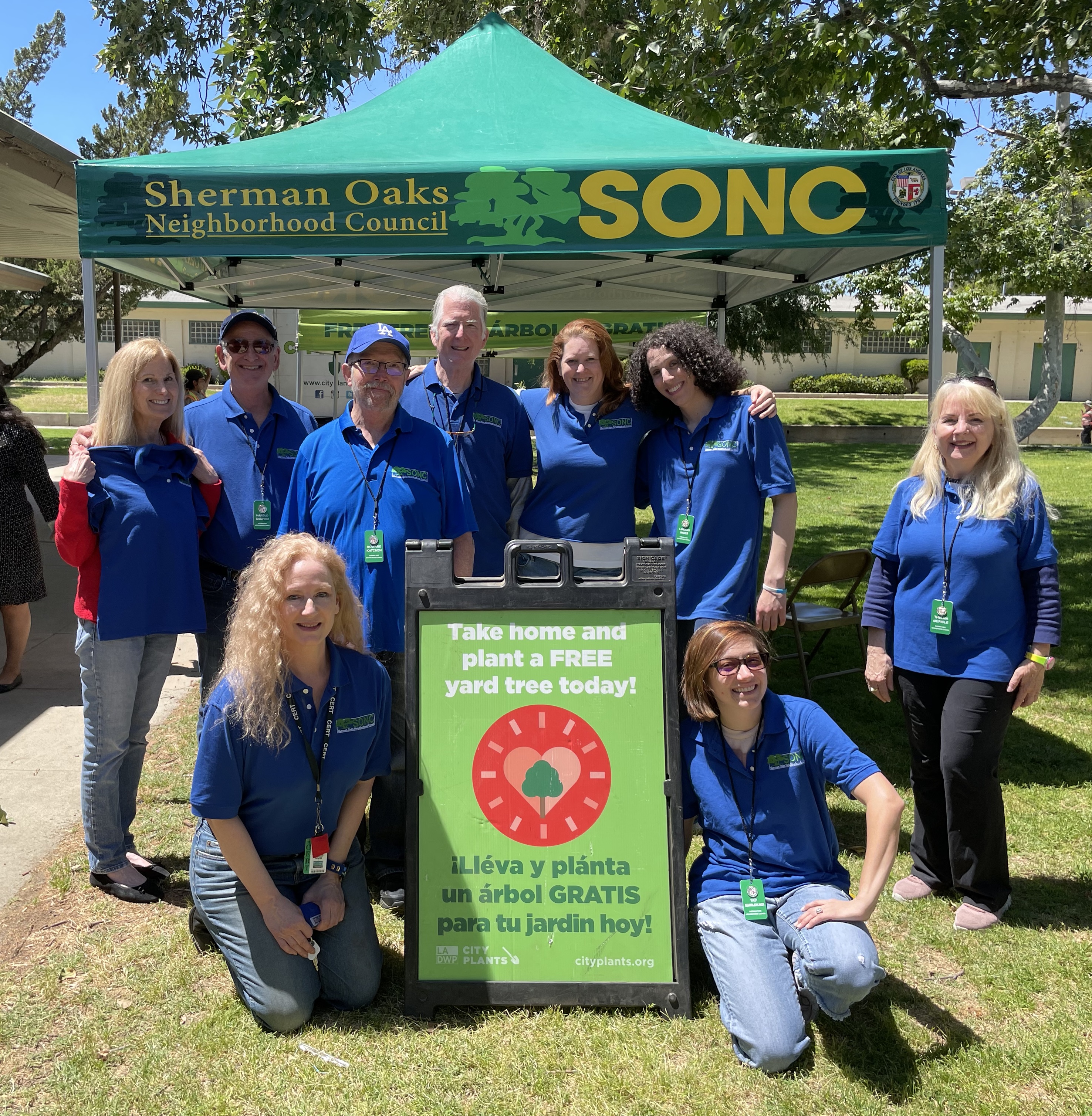 SONC members helping out at the Earth Day Spring Tree Give Away event (from left to right:) Cheryl Shapiro, Harold Shapiro, Christy Adair, Howard Katchen, Jeffrey Hartsough, Kira Durbin, Lindsay Imber, Stacey Segarra-Bohlinger and Thelma Mericle. Also hosting but not pictured were Lisa Petrus, Pamela Harris, Barbara McDermott, Penny Johnson, and Cissy Varkey-Altamirano. For more pictures from this event please visit the gallery page.